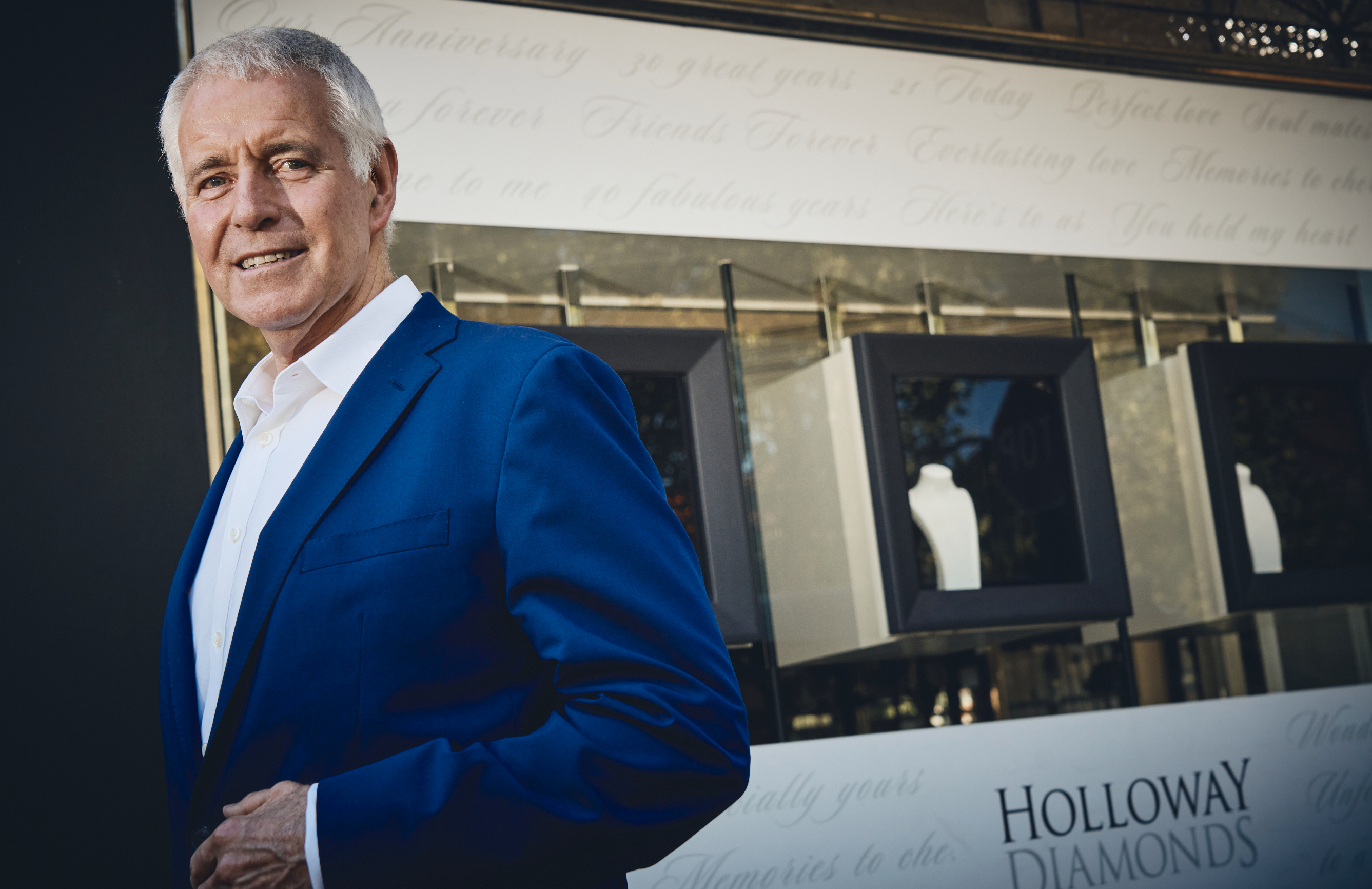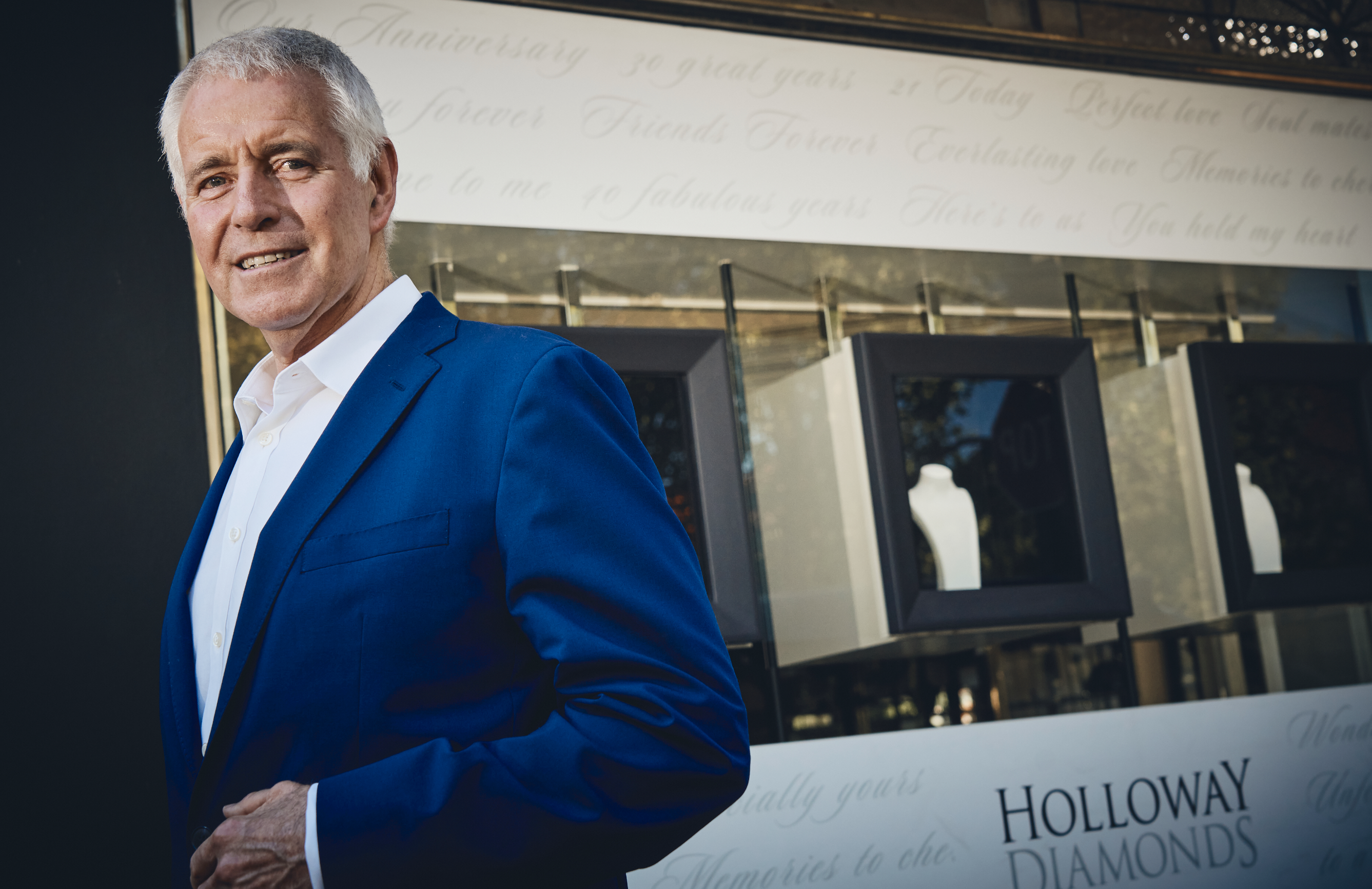 Garry Holloway  – CEO & Founder Holloway Diamonds
Welcome 
For close to half a century, our name Holloway Diamonds has been the marque of quality crafted diamond jewellery.
Making dreams a reality for generations …
Everything with the HD signature is skillfully made by our in-house team of Australia's finest jewellers combining traditional techniques and modern technology to deliver our signature brand of quality detail. Every stone is sourced and hand-selected for the highest quality cut and from global suppliers who share our ethical standards.
Over the years our classic designs have graced the pages of Australian fashion magazines and international industry journals attaining many different awards. At the end of the day, what matters to us, is the design you desire, a stone with an incredible natural sparkle and the quality of our work to give you lifetimes of enjoyment.
THE HOLLOWAY DIAMONDS DIFFERENCE
We invest in only natural diamonds and gems and 90% of the stones we examine for our customers are rejected.
Obsessed with the perfection of Cut, a Holloway diamond ™ is only selected based on HCA and Ideal-Scope assessments and a GIA certificate. Our selection process goes beyond the standard GIA certificate when it comes to a stone showing off its true brilliance.
Every diamond above a .7ct  that enters Holloway Diamonds not only has a standard XXX GIA certificate it also must have an HCA and Ideal-Scope assessment. Only then is it a Holloway diamond ™
SERVING GENERATIONS
We stand behind the quality of our stones.
When you invest in a Holloway diamond ™ we will credit the value you paid for your diamond in full towards an upgrade piece or bespoke design. Fashions change, and we know you may want to upgrade your diamonds or have gifted a piece to a family member who wants to add to their new piece.
We look forward to welcoming you through our doors into the world of extraordinary diamonds and gems.
About Garry Holloway –
Diamond Cut Expert
Founder, Owner and 'CutNut'
I graduated as a geologist and backpacked overland to London. I bought gems in Asia and taught myself to make jewellery. In 1976 I opened Precious Metals on a shoe-string budget. I changed the name to Holloway Diamonds in 2006. I couldn't afford diamonds back then.
In 1984 I did well at the Gemmological Association of Australia's Diamond Technology course. During the course, I invented the Ideal-Scope. Later I taught the course and was a national convenor for several years. I became a passionate diamond 'Cut Nut' crusader to improve the cut quality of all diamonds.
In the year 2000, I launched the US-patented Holloway Cut Adviser (HCA) – an online cut grading system. HCA has been used to grade billions of dollars worth of diamonds. GIA's cut grading system came several years later, it's not as strict as HCA, about 80% of GIA XXX diamonds fail. HCA has been used by the public and trade to grade the cut quality of billions of dollars of diamonds.


Sparkliologist, BSc, FGAA,
Dip Diamond Technology Reg'd Valuer 161

DIAMOND
Buying Guide
Diamonds have been treasured throughout history, but what makes a perfect diamond sparkle? Let's help you navigate through the unfamiliar world of diamond grading and what to look out for.

Learn
about diamonds
If you're serious about investing in diamonds then research these beautiful stones through the LEARN section.