Learn: Diamond Grading > ASET
ASET
ASET stands for "Angular Spectrum Evaluation Tool" and is best suited for selecting or rejecting fancy-shaped diamonds. It is more complex than an Ideal-Scope but gives more information that is useful for non-round diamonds. If you are new to ASET you might like to read our Ideal-Scope section first?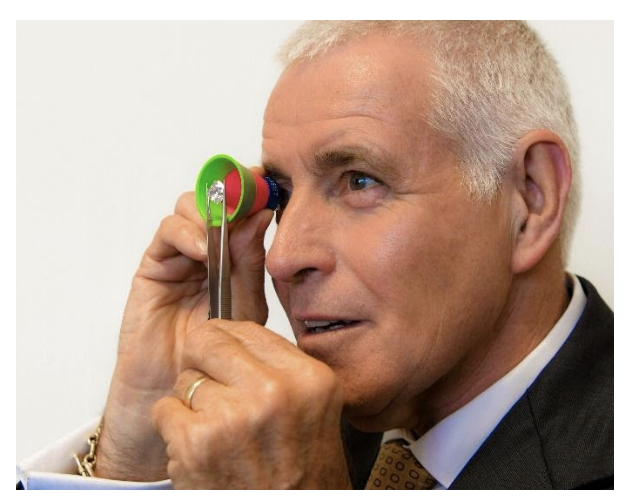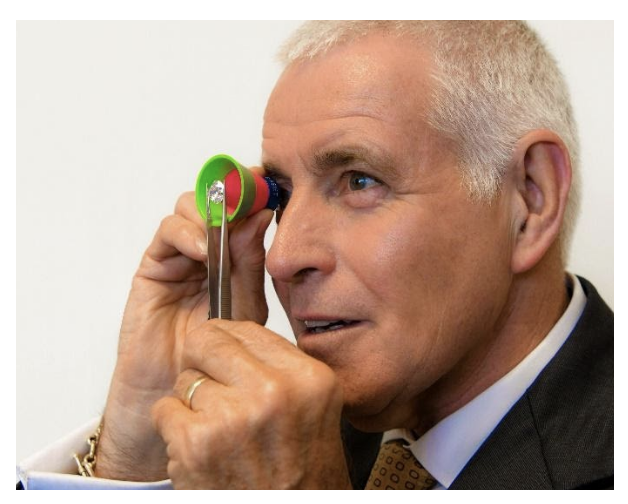 How to reject poor light reflection in fancy-shapes
How to use the ASET scope
Through an Ideal-Scope the black lens mimics the light obscuration of an observer's head and body.
Through an ASET scope the same area is blue with a tiny peephole for viewing.
Too much black or blue is bad, especially if it is persistent when the diamond is rocked around. Too little indicates the diamond will look bland with little contrast resulting in poor scintillation. The lens/blue creates the star pattern in a round diamond which indicates the symmetrical quality. Likewise, you can assess a fancy shape diamond's symmetry, although this is rarely as easy to judge, or as common and important as it is in rounds.
The most brilliant diamonds have minimal white or pale areas of leakage or lost light potential with a lot of red, some dispersed blue and minimal green.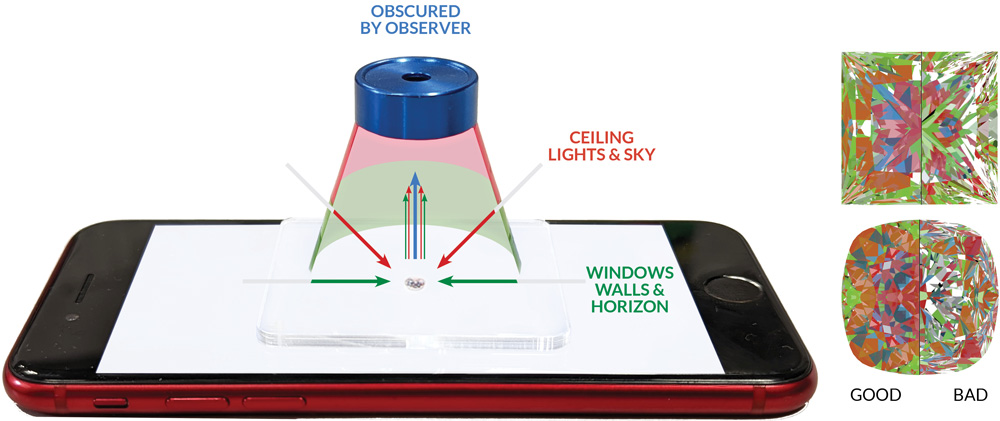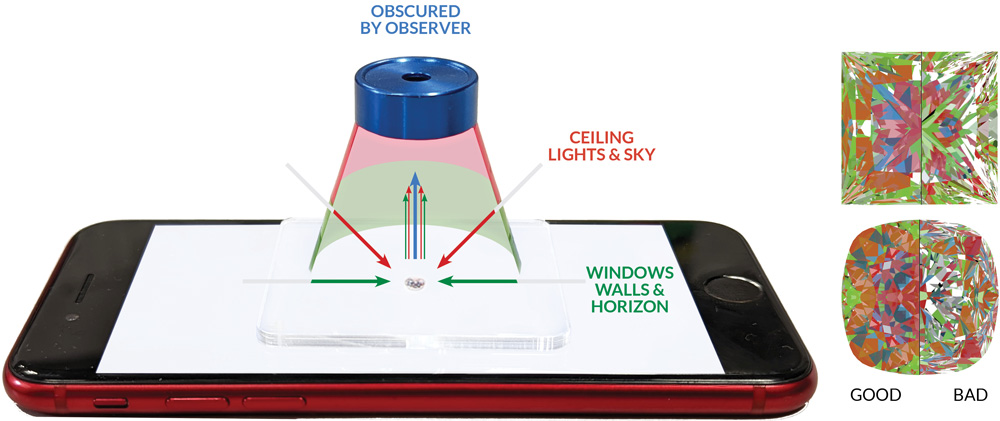 The diamond is seated with light coming from underneath, bouncing off the inside of the very bright colored ASET scope.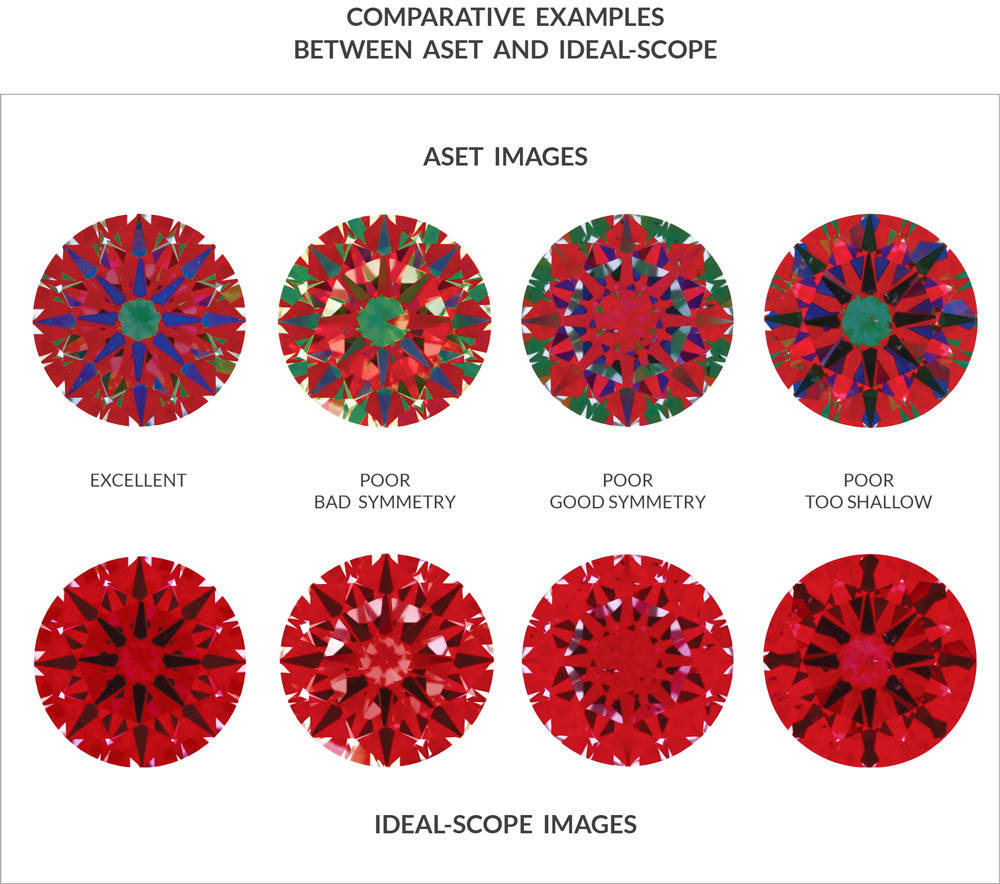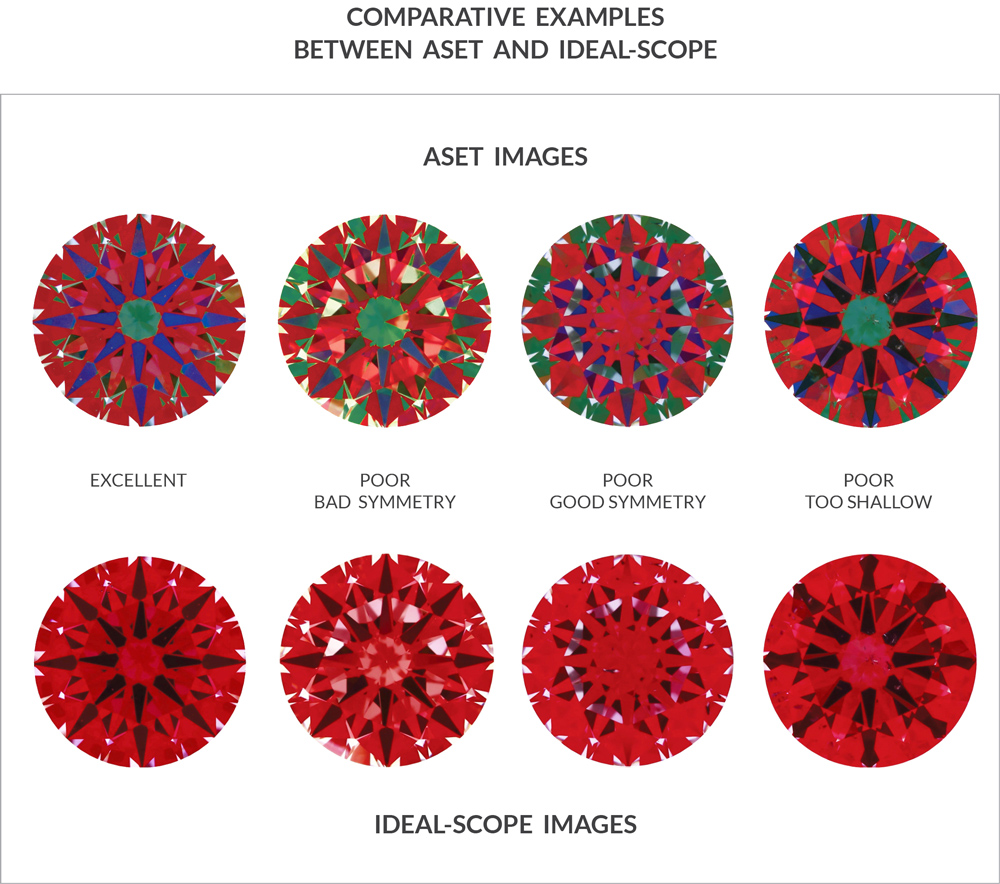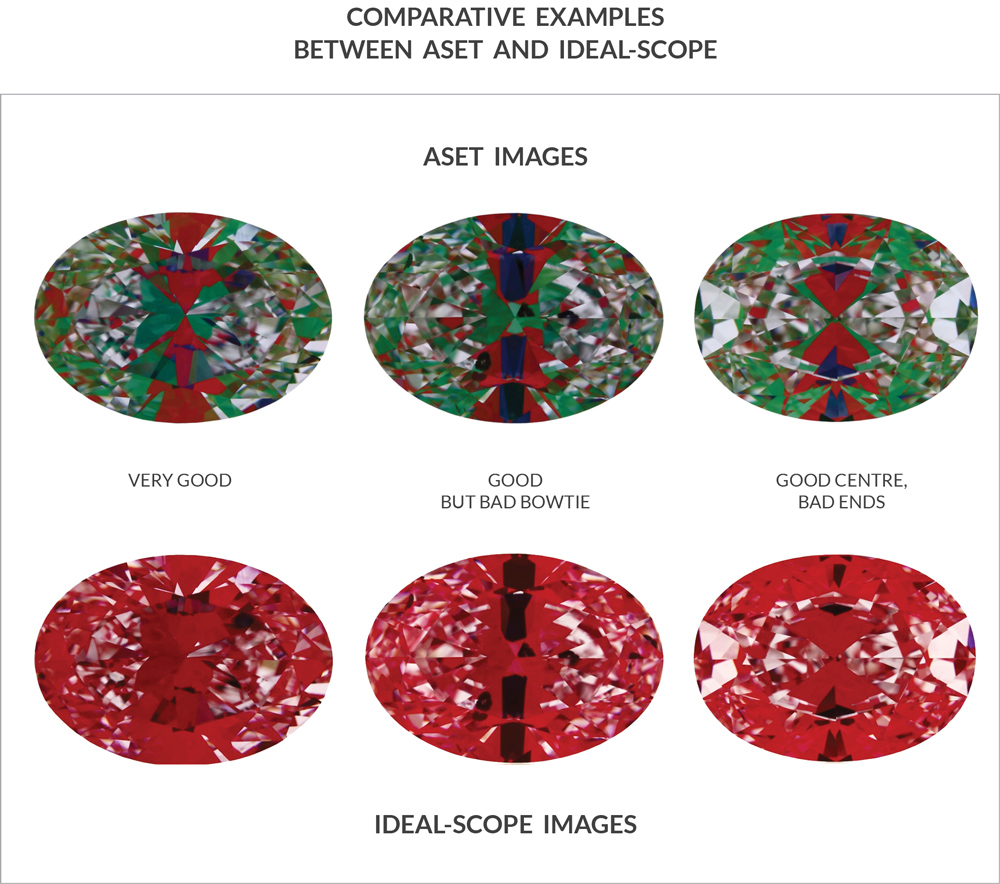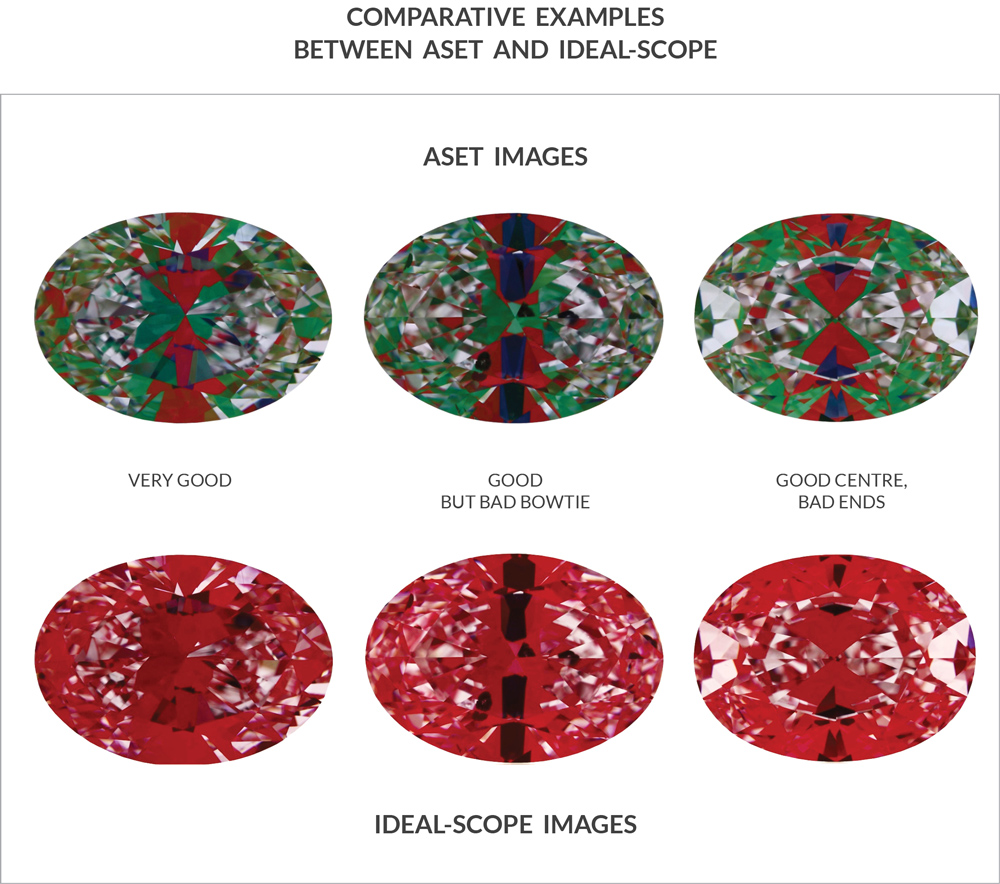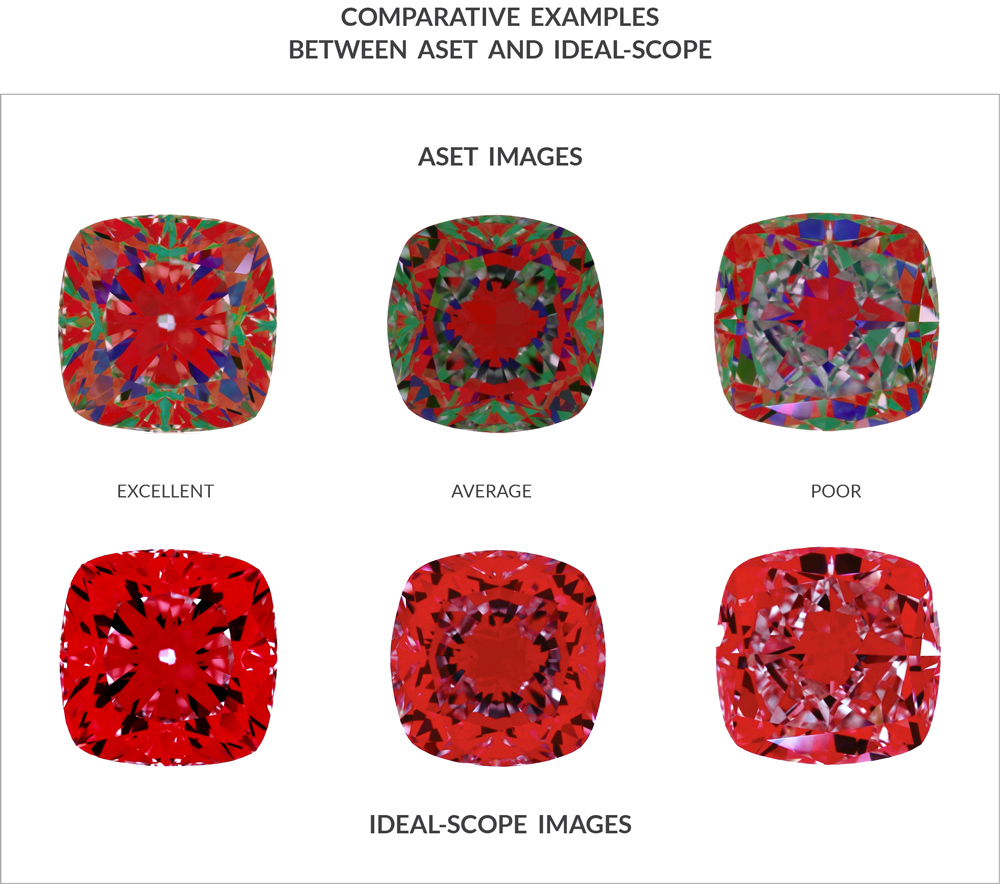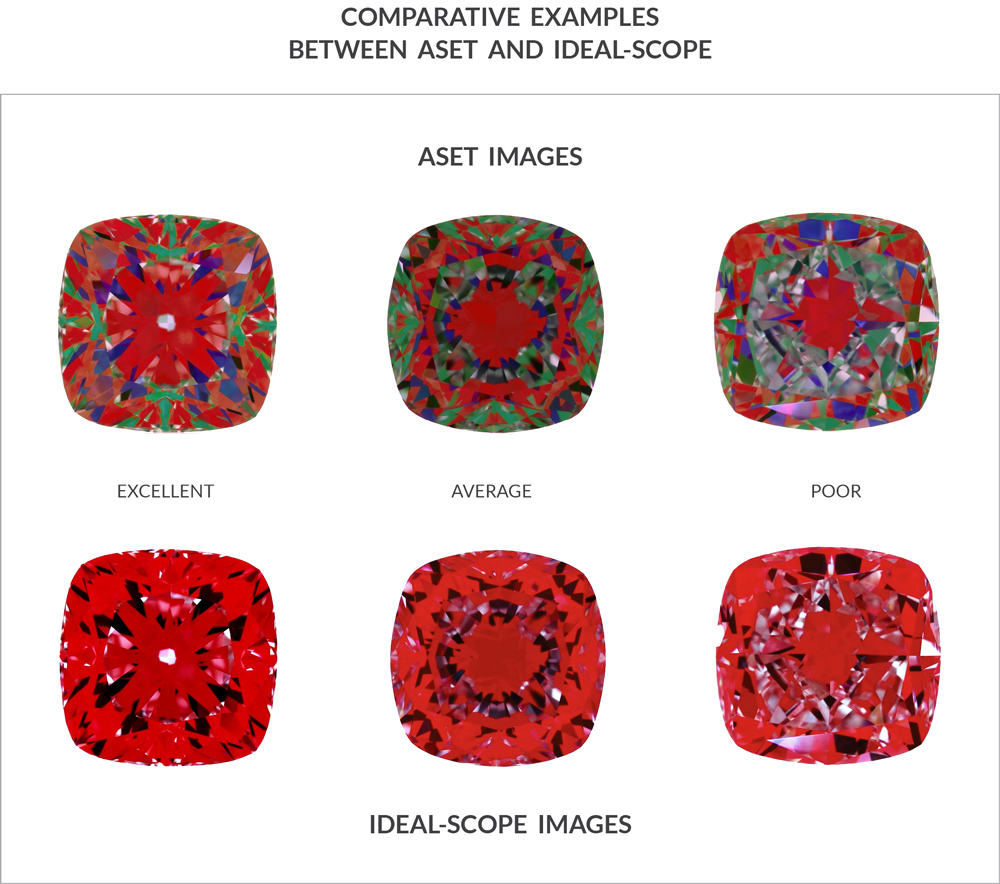 TIP

It is a good idea to rock the diamond when examining with an ASET scope as what may appear as leakage for one eye may be red for the other and that can actually enhance the appearance of brilliance.