Dreaming of
Custom Made Jewellery
MAke it A bespoke one off Holloway design
Every piece of jewellery should be unique and special in its own way, which is why we custom make jewellery on site.
Our designers are well known for their exceptional standard of work. They have a beautiful portfolio of exquisite designs that you won't find displayed on these pages.
Customers have been coming to Holloway Diamonds for over 45 years because our Diamonds & Gems are all hand-selected. We go beyond a GIA certificate and provide our customers with HCA and Ideal-Scope assessments for every diamond. This is why a  Holloway diamond™ is brighter, sparkles more, and looks bigger than other diamonds the same size.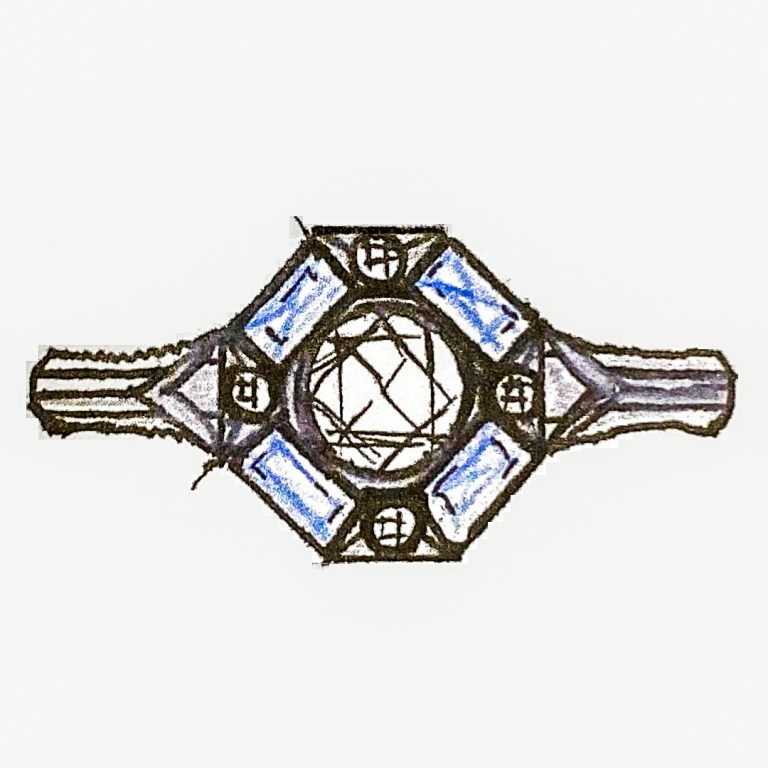 Step 1: Custom Design
Once you envision your perfect custom made piece, speak to one of our lovely Gemmologists and they will bring your dream to reality. Firstly they will hand choose your stones to ensure you have exactly what you dreamed.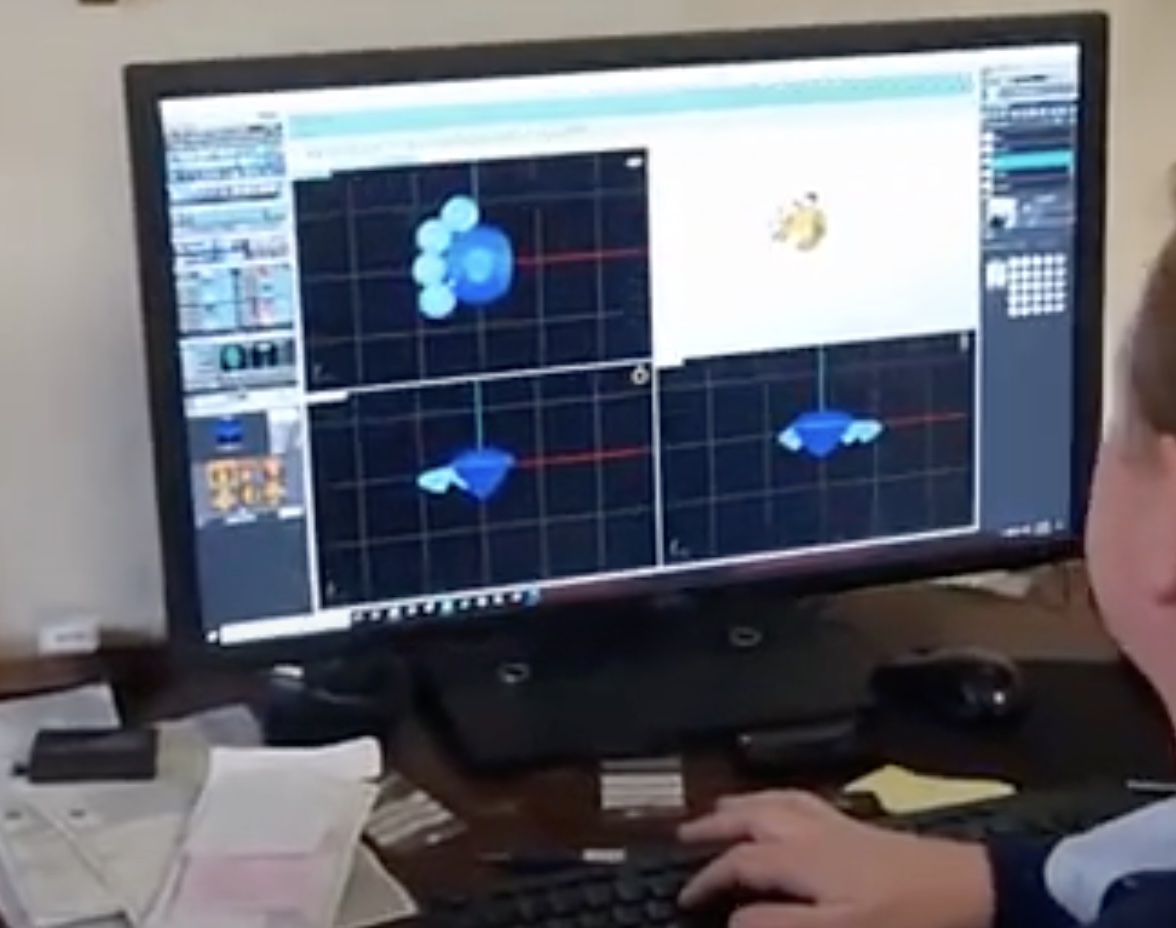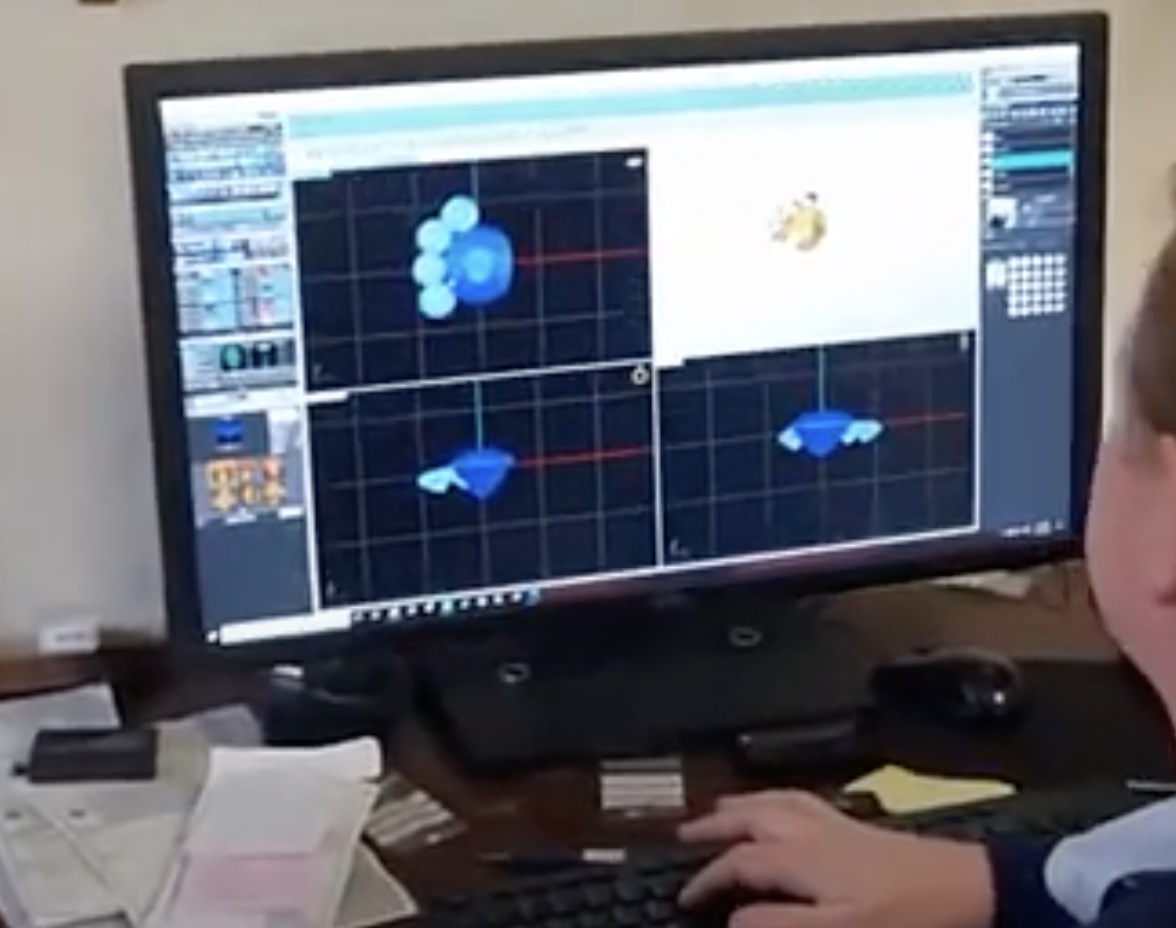 Step 2: Create A CAD Design
Using modern technology, our specialist CAD designers will take your custom made design and bring it to life. You will see exactly how your bespoke piece will look in real life (sparkle and all).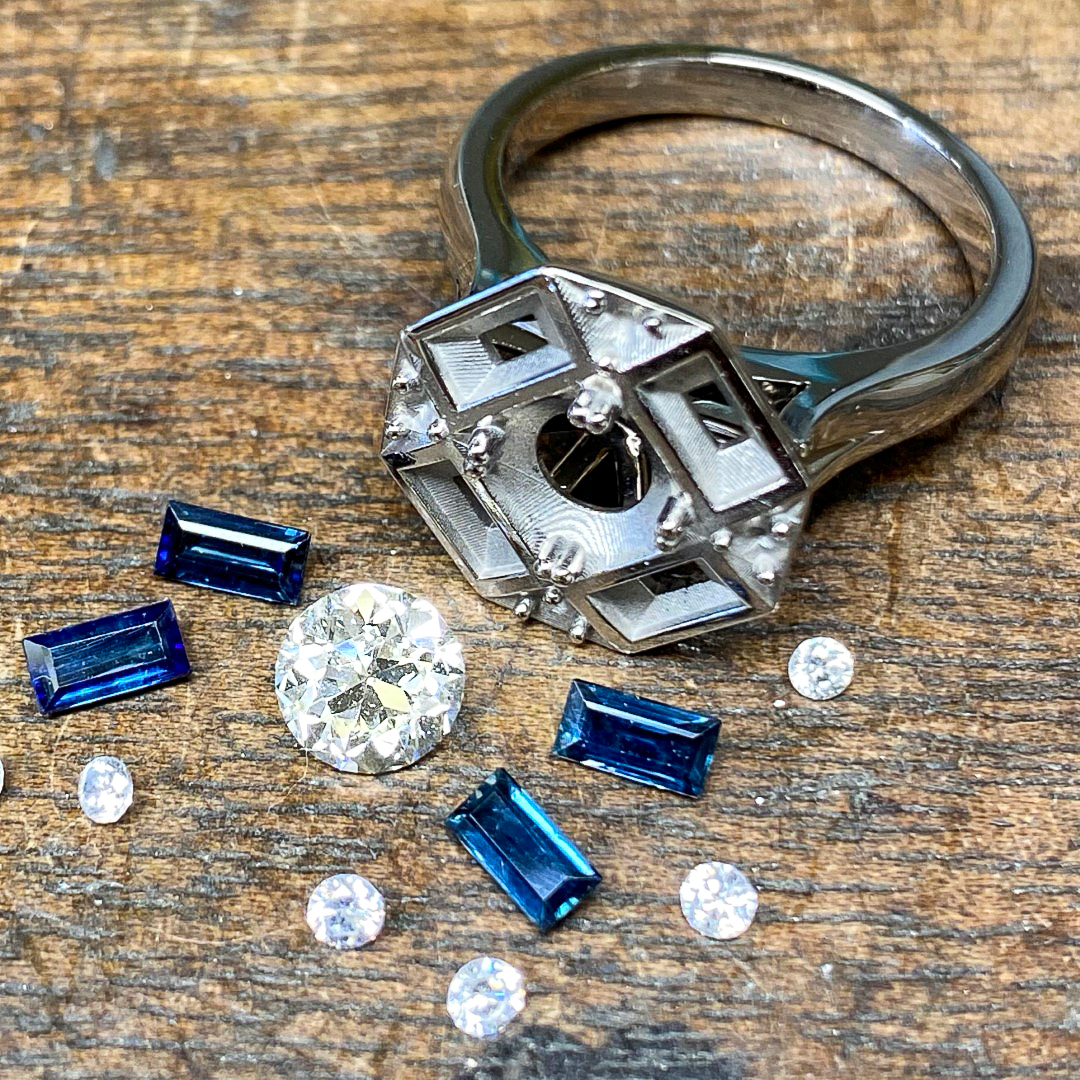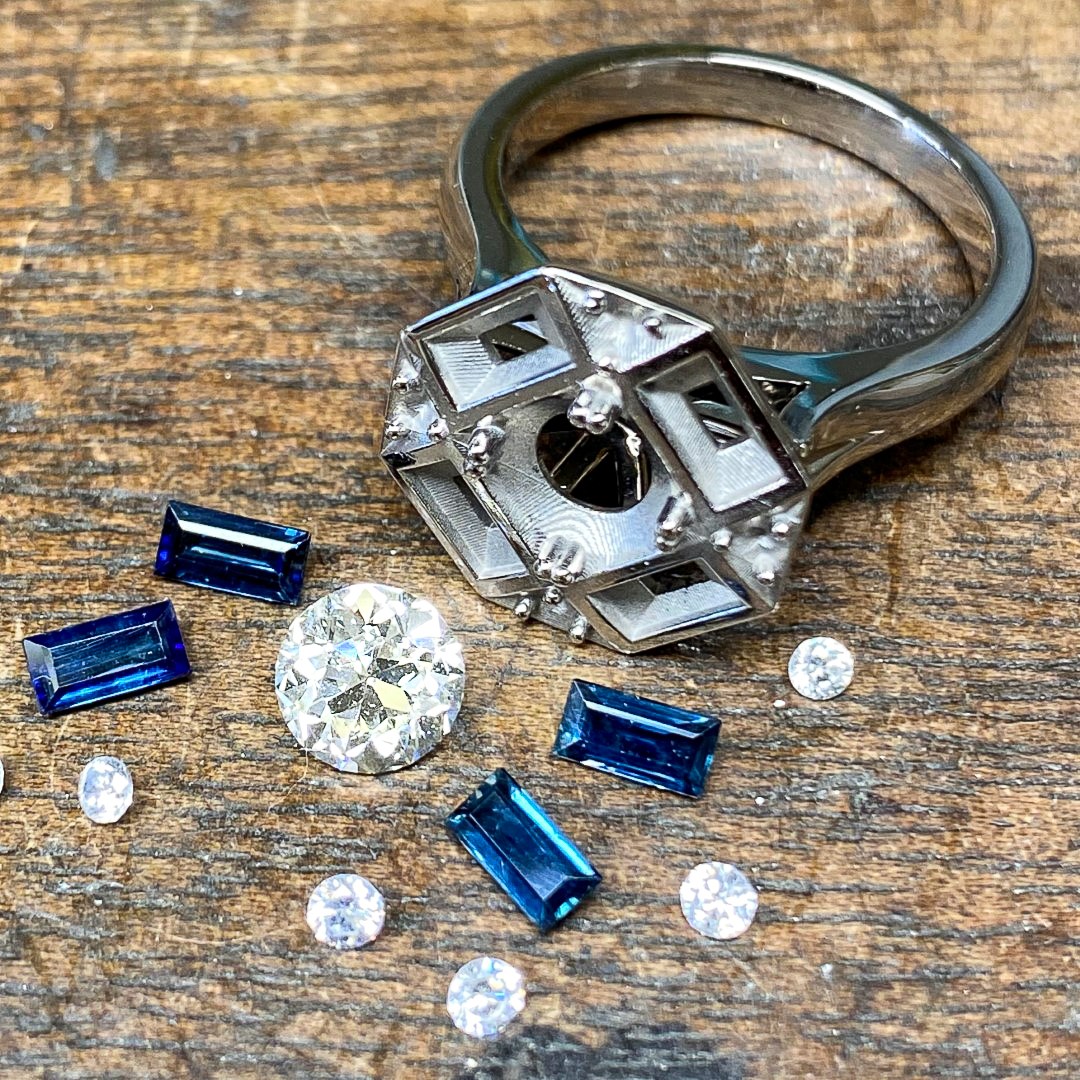 Step 3: Let our master jewellers perform their magic
Now you just sit back and watch the magic happen. The jeweller's handcraft custom orders in the workshop which is viewable in both our stores. The craftsmanship is awe-inspiring and their passion for perfection is undeniable.
Step 4: wear your new piece like a goddess
Now step 4 is the most enjoyable one, pick up your gorgeous custom-designed and made jewel and cherish it forever. Have confidence that Holloway Diamonds will look after you. Whether it be cleaning, maintenance or a new piece. Once you have purchased a Holloway diamond™, you are part of the family.
Every Holloway Diamonds jewel comes with a Jewellery Care Plan to ensure to your piece always looks beautiful.
Start your Design Here!
Contact our team today and discuss your new dream piece of jewellery.
When you click the link below take the time to give the team as much information as possible. This will help us curate specific examples to help you design your piece. They will provide examples that show you different settings, stone cuts, and precious metals based on your description.
Your Title Goes Here
Your content goes here. Edit or remove this text inline or in the module Content settings. You can also style every aspect of this content in the module Design settings and even apply custom CSS to this text in the module Advanced settings.
Custom Made Jewellery
What Types of Jewellery Do You Make?
Holloway Diamonds specialises in exceptional customised jewellery, investing years of expertise, knowledge, and skill into every handmade piece of jewellery we create–based on your vision, inspiration, and style!
Our exquisite, sustainably sourced, and individually selected diamonds and precious gems are carefully curated by our master jewellers and developed into a unique design to create personalised jewellery that is made with outstanding attention to detail. We can make custom bracelets, earrings, necklaces, rings, watches, and other bespoke jewellery. Our expert jewellers also do a lot of custom wedding and engagement rings. Whether you are wanting classic wedding rings or modern wedding rings, our jewellers can help design and create your wedding or engagement ring.
How Long Does Custom Jewellery Take To Make?
The time required to create handmade jewellery depends entirely on the design you choose for your unique rings, engagement gifts, wedding rings, or beautiful diamond earrings and bracelets. We believe that quality speaks for itself, and we will spend as long as we need to ensure you are delighted with your bespoke custom-made design before we pass the baton to our renowned jewellers. If you need jewellery for a special occasion (such as custom engagement rings), you should meet with a designer at our shop well in advance to ensure that your pieces are made on time.
Can I Bring My Own Stone to the Jeweller?
All customised jewellery created by our business is designed and crafted by expert jewellers who select by hand every diamond, gem, pearl, or stone; it is difficult to work with diamonds extracted from older jewellery, although we can certainly replace missing or damaged diamonds or showcase the contrast between our stones and older settings that have lost their luminosity and sparkle.
Can You Make a New Ring Out of an Old Ring?
In many cases, yes–a new piece of stunning jewellery can be made from an old item, and we often work with clients who have lost a stone from a much-loved piece of jewellery and can work with great precision to match your previous setting and provide a quality replacement, made to our unerringly high custom standards. For example, sometimes people have lost the stone in their diamond engagement ring, and we can easily replace the diamond in their engagement ring. Whether it's diamond wedding rings or other pieces of jewellery, such as bracelets, we can add a new diamond or precious stone.
What Can You Do With Old Diamond Rings?
If you have an old diamond ring that has seen better days, our advice would be to schedule an appointment either at our shop and showroom or virtually or over the phone. There are often multiple options to revive an older piece of jewellery or custom match a replacement stone that will replicate the appearance of a missing diamond.
The beauty of custom jewellery is that the design, colour, cut, finish, setting, and size are entirely bespoke to you, and almost any stone can be replaced with an incredible reimagined piece of jewellery. Every jewellery piece made by our team includes a full design consultation for you to review your jewellery pieces before we proceed with your order, ensuring you are satisfied that your engagement ring or statement jewellery piece is what you envisioned. If the pieces do not meet your expectations, we offer a redesign of the jewellery pieces.
What Types of Precious Stones Can I Choose From for My Jewellery Piece?
Holloway Diamonds creates a vast range of jewellery using precious metals, diamonds and gems, from gold engagement rings to pearl pieces and pink diamond wedding ring settings. We also work with the finest gemstones, including emeralds, rubies, and sapphires. If you have a particular style of jewellery in mind or wish to discuss shipping to Sydney, Melbourne, or anywhere in Australia, we can consult on the right insurance options to ensure your custom jewellery arrives safely and securely. Also read more about sentimental jewellery.