Holloway Diamonds has a wide range of tennis bracelets in a variety of sizes and metals. View the range of Tennis Bracelets.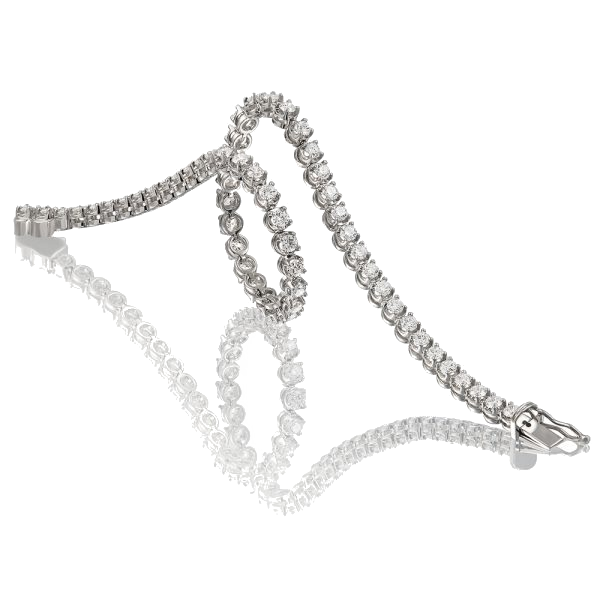 First Tab - do not remove
Tennis Bracelets
Tennis bracelets are a classic design that normally consists of a symmetrical row of diamonds, or other gemstones, in a single line. Most commonly they are set in yellow gold, white gold, or platinum. Tennis bracelets are a classic, easy-to-wear addition to any wardrobe.
Why the name "tennis bracelet"? This piece of jewellery owes its name to a famous incident at the 1987 US Open. Chris Evert served a ball to her opponent so hard that her diamond bracelet flew off her wrist. Read more about the tennis bracelets here.