Pendants & Necklaces have been around for centuries as timeless pieces of jewellery. Holloway Diamonds has created some of the world's prettiest pendants and necklaces using quality hand-selected diamond stones. Browse our selection of jewellery here.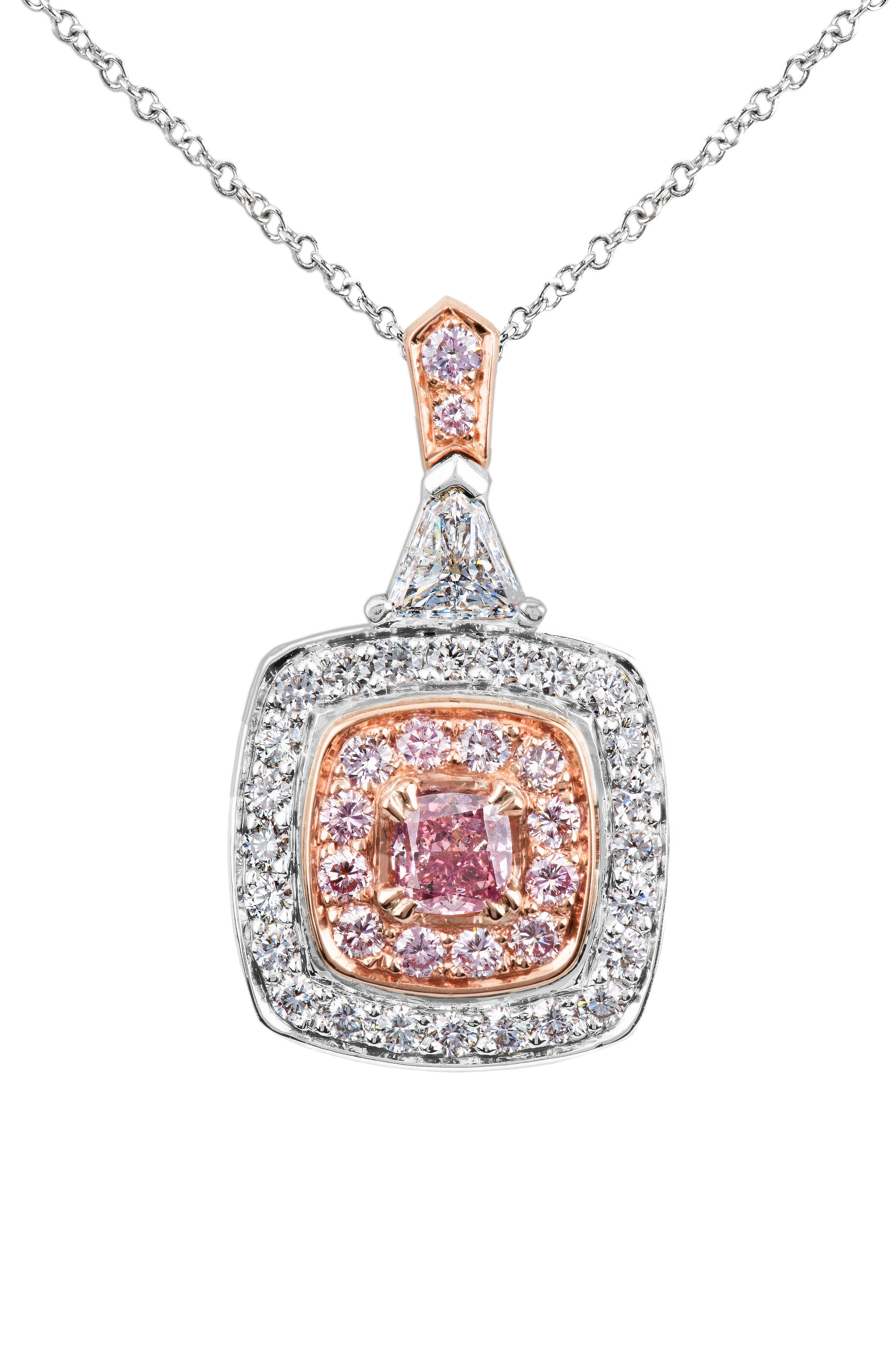 Showing 1–20 of 51 results
First Tab - do not remove
Diamond Pendants: Explore Our Diamond Pendant and Necklace Collection
Diamond pendants exude a quiet but breath taking elegance. Diamonds and pendants are a special addition to any jewellery collection. You can use diamonds to fancy up a simple outfit or wear your pendant to complete a sophisticated ensemble. Holloway Diamonds has a unique collection of diamond engagement rings, necklaces, pendants, and other pieces of jewellery. In our collection of diamond pendants, we feature radiant diamond pendants paired with a range of yellow and white gold, and other brilliant necklaces. Our diamond jewellery items can make the perfect gifts.
Are Diamond Pendants Worth It?
Diamond pendants can cost a pretty penny, which makes people wonder if buying the simple piece of jewellery is worth the price tag. But diamond pendants are a worthwhile investment diamonds are classic and versatile, you can pair diamonds with almost anything, and diamonds will stand the test of time in any jewellery collection. A gold diamond pendant will certainly make an excellent addition to your jewellery collection. A diamond necklace and pendant can also make perfect gifts for those you care about. Explore our collection fo find the right diamond cut and shape for your diamond jewellery needs.
Can You Wear a Diamond Pendant Every Day?
We often associate diamond jewellery with formal events, but you can actually wear diamonds every day. If you buy a diamond pendant or necklace to wear on the regular, choose a pendant that can pair well with your everyday style to make the most out of it, such as a round brilliant cut diamond. That said, be careful with your pendant; remove the diamonds while you're doing any rigorous activity, when you're hopping into the shower, or when you're going to bed. This will save you from potentially losing or damaging your pendant. Additionally, clean your pendant regularly and have it professionally checked by a jewellery expert every few months. These safeguards ensure that your pendant and diamonds stay as immaculate as the first time you put it on.
What Size of Carat Should I Choose For My Diamond Pendant?
With pendants, there's no limit to the size of the diamond because the neck can bear the weight of larger stones–ultimately, the carat and cut will depend on your budget and personal diamond preference. Smaller diamonds (0.05 to 0.50 carats) are great if you want a more toned-down pendant that's still noticeable paired with a white or yellow gold necklace you can wear every day. Larger diamonds (0.50 to one carat or bigger), on the other hand, are ideal investments if you need eye-catching jewellery to wear during special occasions or in more formal settings. The size of diamond carat you choose will depend on when and where you want to wear your white or yellow gold pendant.
What Are the Most Popular Types of Diamond Necklaces?
There are several types of diamond necklaces to choose from, each differing in style, setting, cut, and diamond type–but a particularly popular necklace is that with a floating diamond or a diamond halo pendant. With these brilliant diamonds, you can play around with the gold necklace chain and the diamond, including its gold setting, to craft a jewellery piece just for you.
A floating diamond necklace is a piece of jewellery that features a diamond pendant dangling from a chain. The pendant is called a "floating" diamond necklace because the way the stone sits at the end of the chain makes it appear as if it's floating on its own.
A popular diamond choice for these necklaces is a solitaire pendant. This creates a type of floating diamond necklace that features a single diamond dangling from a necklace chain typically made of white gold, yellow gold, silver, or platinum. Unlike other diamond pendants that can come with several diamonds, this style only has one centrepiece diamond, though the necklace setting can vary. A diamond solitaire pendant is a brilliant cut stone for those who want an understated piece of jewellery where the diamond truly shines on its own.
A halo pendant is another popular choice that features a larger cut diamond surrounded by brilliant smaller diamonds set in gold. These yellow or white gold diamond necklaces can be stunning additions for any jewellery collection.
You can also find jewellery such as a white gold round diamond pendant, yellow gold diamond pendant, or diamond heart pendant. Explore your options and you will be sure to find the perfect diamonds for you to treasure. You can view our collection of pendants and jewellery for sale at our store and online. If you have any questions regarding our jewellery or if you would like to book an appointment to see our jewellery in-store or a virtual consultation, please contact us.
Can I Design a Custom-Made Necklace?
You can definitely create your own necklace with the help of professional jewellery designers from Holloway Diamonds! Many people have sought the help of experts to make custom-made jewellery, from one-of-a-kind pendants and diamond necklaces to personalised engagement rings and earrings. You simply have to come up with a concept and let the pros do their magic! To start on your custom diamond pendant necklace, simply set up an appointment with one of our jewellers.
What Is a Floating Diamond Necklace?
A floating diamond necklace is a pendant that features a singular sparkling stone suspended on a thin and delicate chain. This allows it to give off the illusion of the diamond pendant floating effortlessly on one's chest. These beautiful round pendants are classy gifts or additions to your personal jewellery collection.
How to Choose a Diamond Pendant
There are a lot of things to consider when choosing a diamond pendant for yourself or gifts. You must select a high-quality, well-cut diamond with the right shape and setting, and be sure that it comes with a pendant chain that complements it.
The best way to choose the right diamond pendant is to be familiar with the Four Cs: clarity, cut, colour, and carat. These are the criteria for a stone's quality and worth on diamond necklace pendants, and it's important to know how these weigh in relation to one another to find the perfect diamond pendant for your jewellery collection. 
Then, you have to figure out the shape (heart, pear, etc.), how it's set, and the chain that attaches to the diamond pendant. This can all sound a bit intimidating, so it's recommended to seek help from professional jewellers like Holloway Diamonds to walk you through the process of selecting the perfect diamond.
Best Setting for Diamond Pendant
The setting for a diamond pendant can impact how the necklace will look and feel with its back against your chest. Generally, there are three options to choose from, namely the prong, bezel, and halo diamond settings.
Most diamond pendants use a prong setting, which has prongs crafted from precious metal holding the stone in place to allow it to catch light from all sides. The bezel setting features a rim of precious metal surrounding the diamond, highlighting the stone's outline and doubling as extra protection for the diamond. The halo setting is similar to the bezel setting, except the rim is encircled by smaller stones acting as accents–this gives it a bigger 'wow' factor as it makes the centre stone in the pendant appear larger.
Best Chain for Diamond Pendant
The best chain for a diamond pendant is one that's thin and delicate (yet still durable!). This ensures that the diamond stone stands out. Cable necklace chains are an ideal choice for elegant stones as they're designed to lay smoothly over the skin. Figaro necklace chains also bring a nice sophistication to match a diamond pendant. Box and curb necklace chains are also sleek enough to hold a single diamond, though these aren't as timeless and versatile as cable necklace chains.
How Do You Clean Diamond Pendants?
To clean a diamond pendant, simply soak it in a degreasing solution (like water and a few drops of mild soap), then brush it with a soft toothbrush. Do this once or twice a week to keep your necklace and pendants clean. If your diamond pendant needs a little more TLC, you can use a jewellery cleaning solution or have it professionally cleaned.